WELCOME TO BIRDWATCHING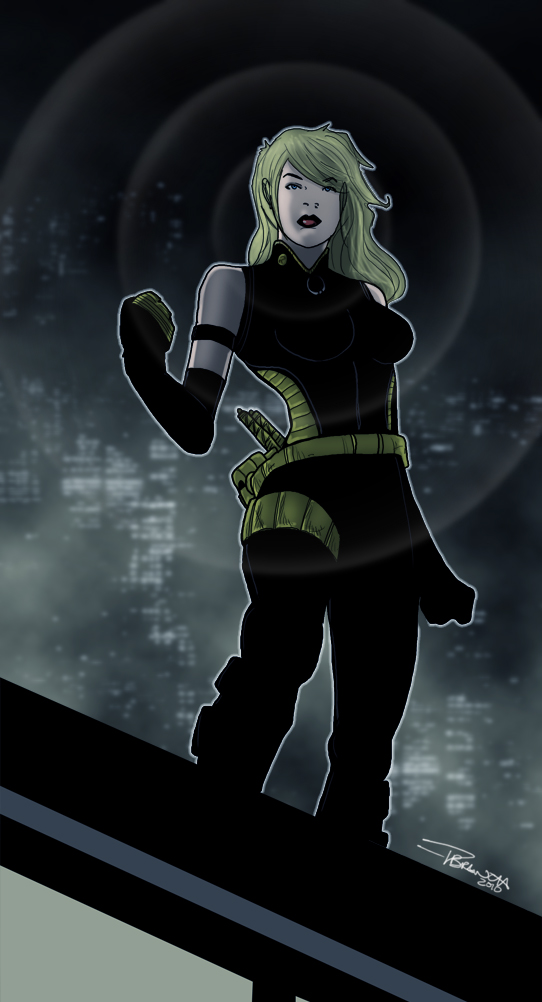 For Birds and Black Canary-related stuff, please visit Tumblr Noir
See reviews and information on Birds of Prey (v.2, 2007 – 2011) at « Sequential Noir »!
Welcome to Birdwatching: Birds of Prey, the first website ever dedicated to the terrific Birds of Prey comics!
In this section of the site, you'll find an archive of content, collecting information, reviews, gallery images, and random meanderings relating to the Birds' first 100 issues plus the one-shots and specials that preceded BoP (v1).
Image of Black Canary at right in redesigned costume by Thomas Branch as a submission (I think it should have been the WINNING submission) to Project Rooftop's "Canary on the Catwalk" competition.
update history:
Chicago, September 1, 2014 — Navigation and site structure revised; link to Tumblr Noir added.
Chicago, May 15, 2010 — Site blog, Sequential Noir, is fired back up in honor of the return of the Birds of Prey ongoing series on the blog portion of this site, . This section of the site will remain as an archive of commentary, reviews, and related stuff for Birds of Prey, volume one.
Chicago, December 12, 2006 — Site retired when Birds of Prey (v. 1) is cancelled.